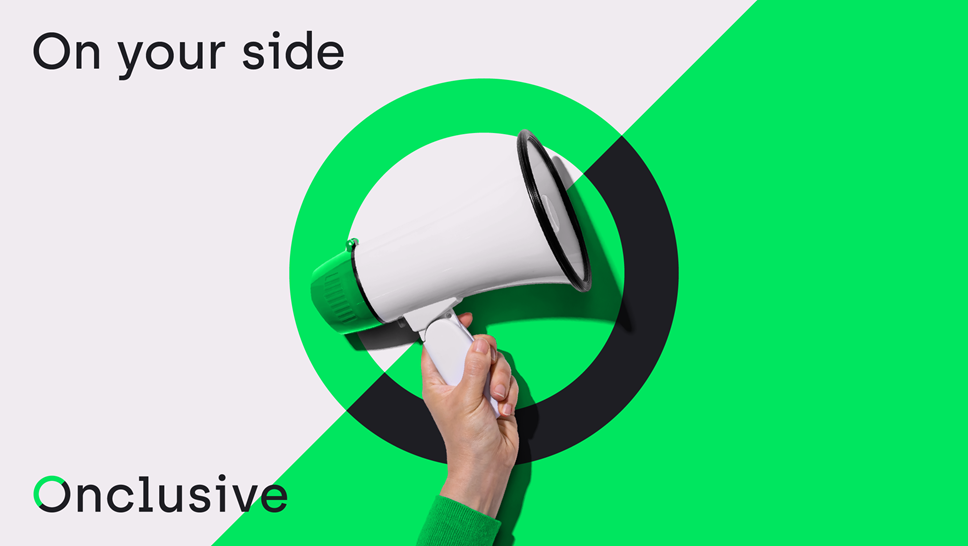 Onclusive unveils new brand identity with global website launch
Newly formed global media monitoring and measurement business, Onclusive, launches its new brand identity
London, 14 March 2022: Newly formed global media monitoring and measurement business, Onclusive, has today launched its new multimarket website (www.onclusive.com) and brand identity.
The new brand positioning, encapsulated in the tagline "on your side", reflects the inclusive and scalable nature of the company's offer. Onclusive launched in January 2022, born out of the acquisitions and merger of Kantar's Reputation Intelligence business, US-based analytics experts Onclusive and media relations platform PRgloo, by tech investor Symphony Technology Group 'STG'.
The company's new brand identity has been designed to highlight the strength of Onclusive as a market leading insights and software company and its commitment to accelerating investment in tech-powered platforms and solutions to support the changing needs of PR and Communications teams.
Petra Masinova, Chief Commercial and Marketing Officer at Onclusive, explained:
"The new brand identity forms part of our path towards building a scalable and agile business which actively listens and responds to the needs of our clients as they navigate an increasingly complex communications environment. This is a big step for the business as we work to bring the three brands together under one new identity. The new logo, visual identity and positioning is a clear illustration of this unity and the distinct value we deliver to our clients."
Manuel Moerbach, Chief Executive Officer at Onclusive, added:
"Onclusive was created to be a partner for PR and Communications teams and our newly-launched website brings this vision into reality. Whether they need support for monitoring, measurement, insights and consultancy, or PR management tools, Onclusive supports all needs, for businesses large and small."
The new brand positioning work was undertaken with the help of UK based strategic brand consultancy Future Kings.
Notes to editors
About Onclusive
Onclusive is a global partner for PR and Communications success. We bring together Kantar Reputation Intelligence, the largest media monitoring and measurement service in Europe, with the best-in-class tools of PRgloo, and Onclusive's own powerful AI and data science. Our technology, insights and expertise make sense of the fractured, fast-moving media world, helping you manage, monitor and measure your communications activity.  Elevate your performance and prove and improve your value with Onclusive on your side.